BIG HOLIDAY SALE!
Apply code 3FACFXX472D5 at the checkout for a surprise discount! Offer is valid for all the items in the shop.
Vartan Poghosian is a contemporary ceramic artist, living in upstate New York where he is teaching and volunteering at art centers and community colleges.
Starting as a ceramic studio, he founded the community art center 4 Elements Studio in 2009, offering exhibition space and art art education to children, adults and individuals with disabilities. 
During pandemic in 2020 Poghosian founded Clayville Pottery where he produces most of his original and production ceramic work.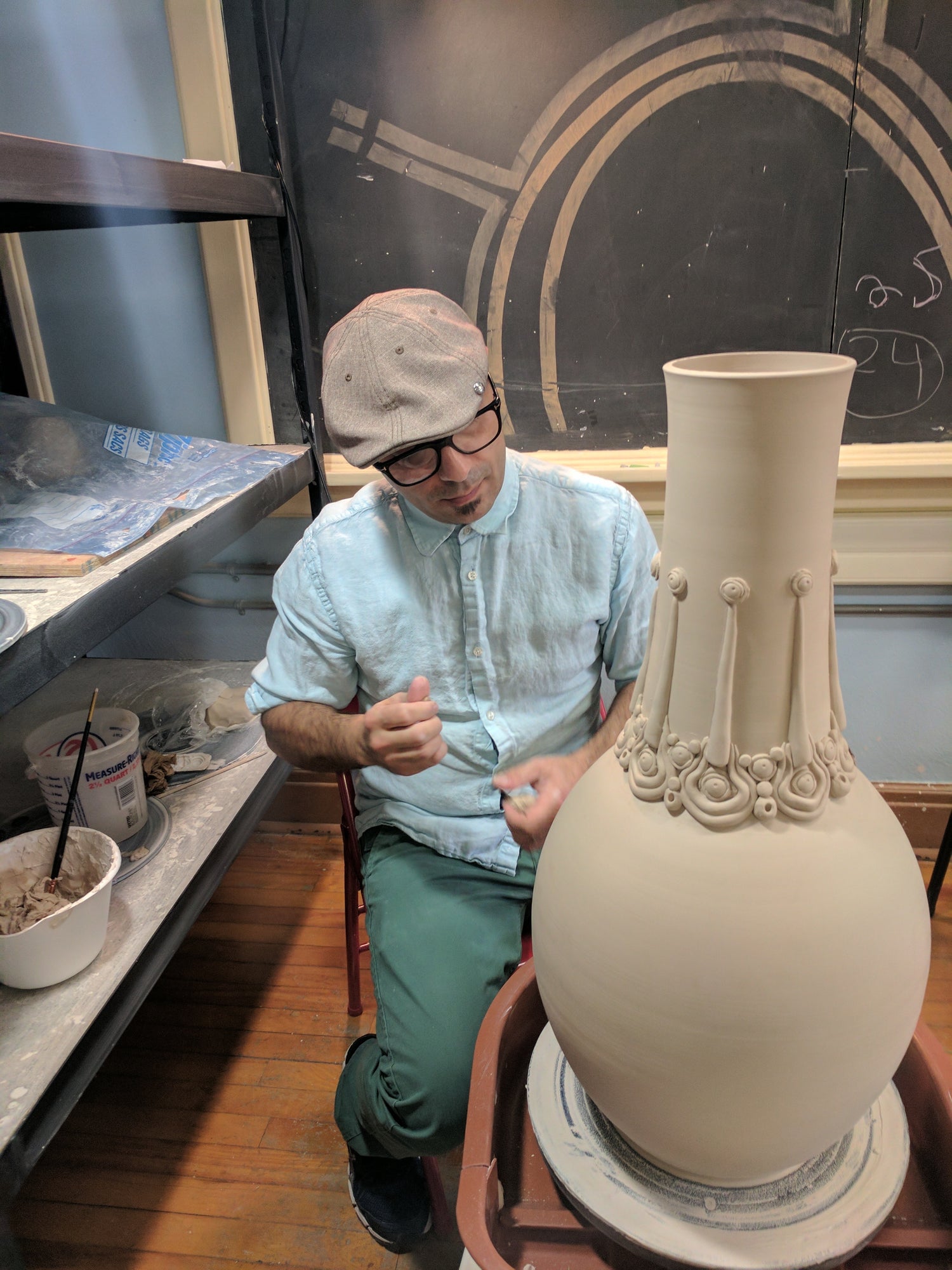 "Aurora" work in progress.
Stoneware, 2017
Utica, NY